blissprism
26 • he/they • infp/intp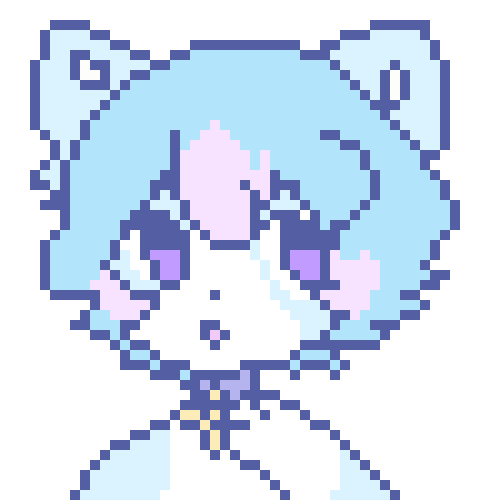 blissprism
26 • he/they • infp/intp
Quick Facts
name: comet/emrys/bliss
location: central coast, nsw, australia
birthday: july 21st
a soft, loyal friend
confused most of the time
lgbt+
autistic, mentally + physically disabled
90s toys, bubble tea, cats, gemstones, pokemon, animal crossing, and plants
bugs, phone calls, math and numbers, conflict, closed-mindedness, and loud noises
Hey, I'm Comet!
Thank you so much for visiting my site!
Here's a little info about me:
When I'm not drawing cute fluffy animals or brainstorming elaborate concepts, I can be found playing video games, listening to music, or teaching myself a new skill I'll inevitably learn two weeks of and move on.
I tend to prefer a calm, relaxed approach to life.
Although my life hasn't been perfect, I hope to use my life experiences to influence the world in some positive way one day.
I love to talk about: mental health, disability, gender and sexuality.
Something I'm passionate about is inspiring others with that childlike wonder and innocence. Many people recall their childhood as the happiest times of their lives, but something temporary, time limited, with an expiry.

I'm interested in preserving that mindset of acceptance, learning being magical. Humans shouldn't have to age out of happiness. I truly believe that embracing our childlike souls is the key to acceptance and peace.

Don't just dream at night, dream always. dreams create reality.
This site was made with the intention of storing my characters and commission info, creating a sort of central hub.
I'm open to making friends (though pretty shy) so you're welcome to message me on Telegram or reach out on my social media.
Your support is what gets me out of bed every morning!